First off, I hope everyone changed their clocks back! I totally forgot time changed until I got home from church. So glad modern technology reboots itself for Daylight Savings Time changes.
I haven't done a 'Sunday Social' link-up in quite some time. Sooo I figured I'd jump back on the wagon.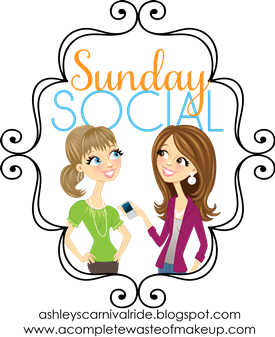 What is currently on your wish list?
some (more) cute boots for fall
Share a new iphone, droid, ipad app you have recently discovered that we all need
I don't have a droid/iphone; therefore I have no app to share

What is a new Fall TV show you have added to your DVR?
Revenge!
Share your Social Media links for us to follow you on(pinterest, twitter, facebook, etc) Tell us which is your favorite and why
What is a TV series or Movie or Song you could listen to or watch over and over and over and never get tired of…feel free to name one of each
TV series - CSI Miami and Say Yes To The Dress