In the last few months I haven't really been shopping as much for various reasons. I used to go shopping because I was "bored" and ended up with crap I don't wear/want/need! Shame, I know. So I've decided, after looking through different magazine, I'd come up with a "shopping list" of the items I most want.
this one is from Target... its super cute so I might have to make a small trip to Target soon =)
Over-the-knee boots & regular Boots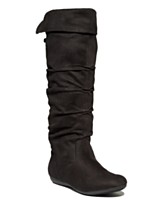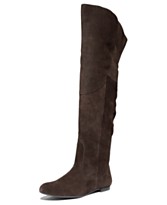 [this one is over the knee]
I love boots in this color blue!
heard about it... checked out a few pages on amazon.
Seems interesting!
*photos used from various store websites.. click the pic to go to respective site